"Pilates is designed to give you suppleness, natural grace, and skill that will be unmistakably reflected in the way you walk, in the way you play, and in the way you work."
What is Classical Pilates?
The term "Pilates" has spread to the mainstream as it is proven to reshape and tone the body without causing stress and imbalance. The movement is rhythmic, fluid and focused to build greater strength, flexibility and endurance. It is layered and structured as a system that requires progressive learning and mastery.
What makes Classical Pilates different from Contemporary Methods?
Currently there are various interpretations of Joseph Pilates' work and some contemporary formats of the method lose sight of the original format and technique. Joseph and his wife Clara originally taught his program informally to his "apprentices" that involved years of observing and practicing what Joe did. As Pilates as an exercise method increases in popularity, some training programs deviate from the original method and can be considered "Pilates based exercise". Staying true to the original principles created by Joe, is referred to as teaching Classical or Pure Pilates. This is what we teach at The Pilates Body.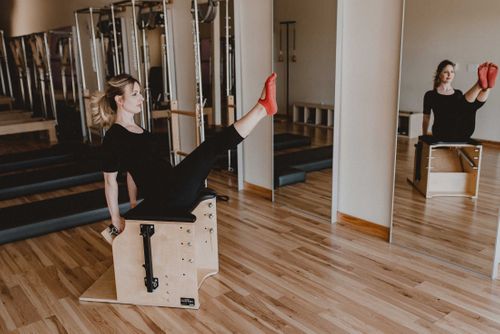 Defining Characteristics of Classical Pilates
Teaches Pilates in its original form, with minor changes that reflect the advancement of scientific understanding of the human body. Systematic, sequential order of exercises that focus on flow, which develops endurance and stamina.
Exercise are taught with a unique and dynamic rhythm and progression occurs as mastery of the exercises can be done with control and precision.
Pilates is ideally taught in private lessons, or in classes with very small groups. The instructors teach by verbal cues and instruction only, never by doing the class with the students.
Teachers must complete a rigorous training program consisting of at least 600 hours of class work, observation and personal practice to become Comprehensively Certified. Continuing education is required to maintain certification.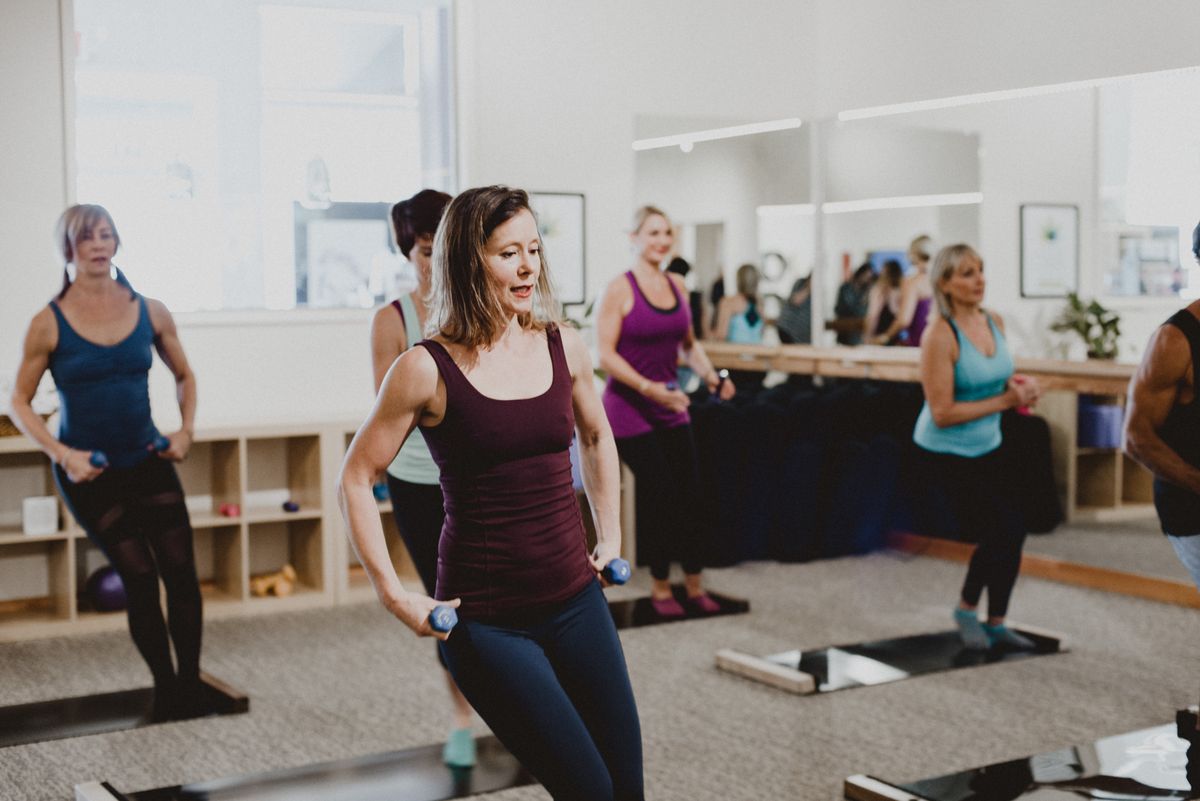 BeyondBarre
The BeyondBarre program is unlike any other thanks to its creative design and limitless workout variations. Each class includes barre exercises to firm the thighs and lift the seat, arm-toning work using light weights, an ab series to narrow the waistline and cardio to melt the pounds away. This is not your little girl's ballet class!
This challenging, fun workout focuses on proper form and body alignment to avoid strain and injury and produce optimum body-transforming results. Because there are modifications for each exercise, the program can be done by all fitness levels— from out-of-shape beginners and those slowed by stiff muscles to fit athletes and fitness enthusiasts.
Designed by New York Pilates In Motion owner, Colleen Ketchum, a certified Power Pilates Instructor, and Michelle DuVall a dance professional and fellow Power Pilates teacher, the BeyondBarre exercise program focuses on proper form and body alignment to avoid strain and injury and produce optimum body transforming results. And because they included modifications for each exercise, the program can be done by ALL fitness levels.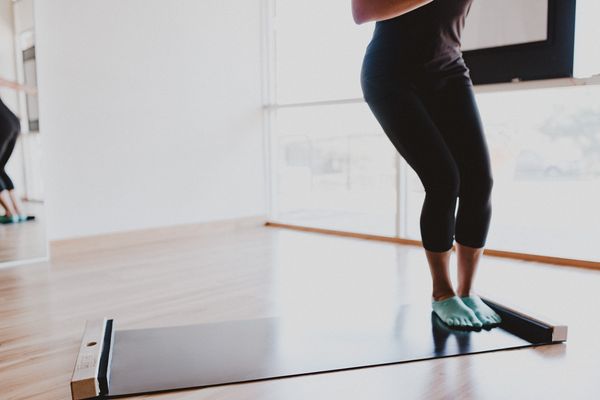 Kick Up the Cardio with the BeyondBarre GlideBoard
BeyondBarre kicks up the typical barre exercise program several notches with its one of a kind cardio series.
The result:
True body sculpting, fat burning workout unlike ANY other.
The hour long session consists of:
ballet inspired barre leg work to build long lean legs
free weights for upper body sculpting
a stomach flattening abdominal series, and
our patent pending BeyondBarre GlideBoard
We have combined small, precise muscle movements and isometric holds to sculpt, strengthen, and stretch the muscles with an exclusive cardio glide to increase endurance and stamina while melting away the fat.